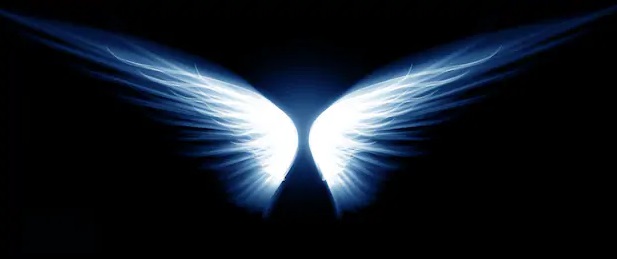 Something changed in the night. Darkness, toiling against streetlights and the moon, thickened. An extravagant cry peeled from the priest. He dropped his crucifix and, slowly, as if melting, sank to his knees.
Around him, razor lines of creased space folded near and far across each other in crazed Cubist angles. An owl's eye glistened larger from somewhere deep in the park. And the priest before me dwindled smaller through a spiral of kaleidoscopic shards.
Even as my eyes lost faith in what I saw, I sensed larger awareness dilating. I pressed strenuously against the boulder behind me, letting the hard stone preach reality.
Luminosity seeped into the air around the kneeling priest. His lonely body faded, leaking solidity, even as space flexed brighter.
Out of that smoky brilliance, the bent air assembled a strikingly masculine figure. An angel appeared before us naked, cinnamon-hued and framed by sturdy wings. He surveyed his surroundings, tall with vigilance, lucidly present, an exclamation point concluding the history of truth.
Radiance loose and purposeless as dandelion fluff wafted around him. His face eased suffering. How else to say it? His features simply vanished in beauty.