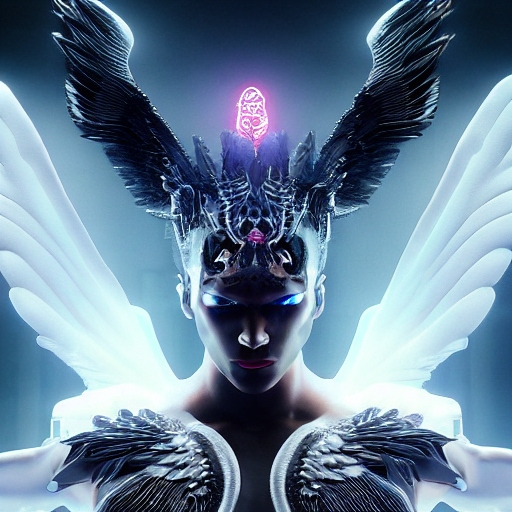 Blood memory of an otherworldly paradise upon the ruined light of day's end, and the moon like a hammerclaw. That was the hour. There. On the dimmed shore of night. In a desolate lot cluttered with old tires, rusted bedsprings, and spikes of weeds. There, an angel stood upright and proud against purple light, winged, casqued, and scornful of the yawing murk.
Why here? They fell with Lucifer, the whole way down burning. Beings of another order, behind time, beyond space, they are going down always. And they are fallen already across the full span of history, smashing headlong into forsaken places of every age. They are stranded in the darkest precincts of nowhere. Why not here?
Will he speak? No. Not to us who are little more than an almost.
But we know. We in the last age of knowing know. We are falling, all of us, through this distance we have mistaken for our world.