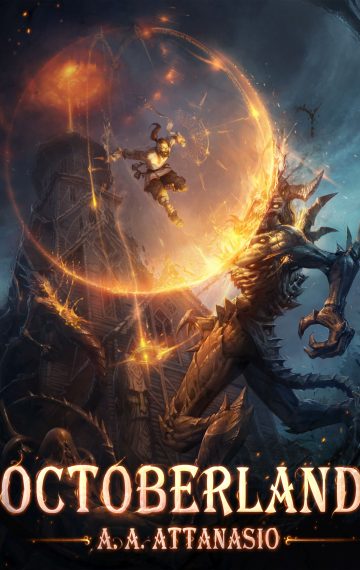 Available in:

Paperback, Mass Market Paperback

ISBN:

0380790726
Amazon
A Manhattan coven, Octoberland, weaves ancient black magic to preserve the life of its 7,000-year-old leader, Nox. The sorcerer staves off death by leaching years from his followers' blood. But Nox's reckless search for eternal youth has opened the gate to—Irth. From this alien world of wizards, witch queens, and blacker magic yet, goblins invade Earth!
Darkness lurks at the heart of a city rebuilt from ashes — as a weak-minded ruler and his renegade witch wife hoard technological trinkets from the Dark Shore … from Earth.
Automatic weapons challenge talismanic magic and the amulet power of Charm. Evil threatens two worlds — Irth and Earth — in the stunning climax of The Dominions of Irth.
"One of the most inventive imaginary world settings." —Orlando Sentinel