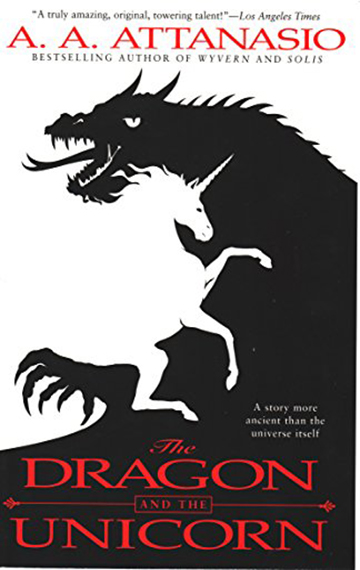 7.99
Edition:

2nd

Available in:

Hardcover, Kindle, Audiobook

Published:

December 21, 2013
Amazon
"By far the most lyrically written of the recent Arthurian books. … Fresh and engaging." (The Magazine of Fantasy and Science Fiction)
"Combines the round table and black holes, gods and parallel universes, to produce a world full of both mythology and history, reworking familiar elements in new ways. Rich thematically as well, the story presents inevitable cycles of pain, death, learning and redemption as Ygrane, Uther, Morgeu the Fey, and Merlin … fight for the soul of their land." (Publishers Weekly)
"Attanasio mixes Arthurian lore with Norse gods, modern physics and sundry faerie creatures in this literary, passionate novel. There has been nothing else quite like it." (The Year's Best Fantasy and Horror)
"An unconventional new version of the Camelot story … original!" (Kirkus Reviews)
A dragon's dreamsong, a hunt for the unicorn's horn, and the ceaseless wars of angels and demons begin this bold retelling of the Arthurian cycle. Here is magic. And dark romance. Here is Merlin's most dangerous sorcery: the supernatural love story of Uther Pendragon and Ygrane queen of the Celts.
Old as the Big Bang, the demon Lailoken assumes human form in Roman Britain as Celts battle Saxons for mastery. The druid-queen he serves calls him Myrddin and sends him to find her true love—to fulfill for her people an ancient prophecy at the frontier of life and death.
Led by a unicorn and hunted by a dragon huge as the planet, Myrddin becomes Merlinus on his quest for the queen's mate among her remorseless enemies, the Romans.
And finally as Merlin, he matches wits with gods and elves to unite Celtic queen and Roman warlord and weave the destiny of the most famous king.