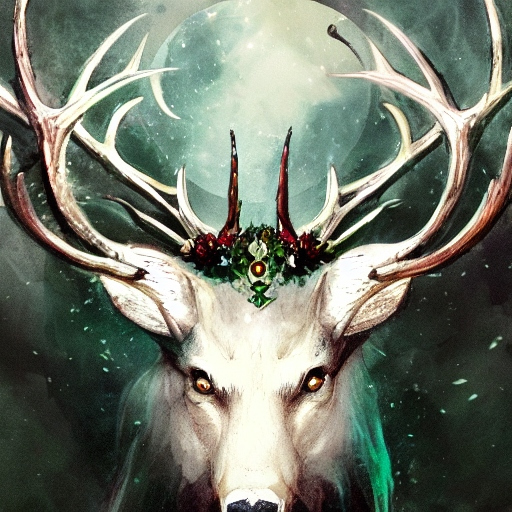 The moon in a day sky kites above orchard lawns and rolling hills. I forget who I was before.
Among crooked lanes of gnarled apple trees, breezes wend their wild ways. I listen deeper and hear far off the dirge of the sea.
Realer than real, a white elk – wearing a crown! – steps through the dark trees into streaked rays of sunlight. Its antlers burn silver. And the smell of windfall mulch turning colors steps back from a thriving musk so sudden it hushes time.
Summer hovers.
Filled with gusty surprise, a thought balloon inflates. It catches the breeze and soars swiftly away from me, toward the honed edge of the moon.
When it pops, the elk startles and bounds down the narrow ways, moments spinning after.
I wake. Love fills me the way sunlight holds the room. I blink and squint. Yet, wherever I look, everything wears a crown.