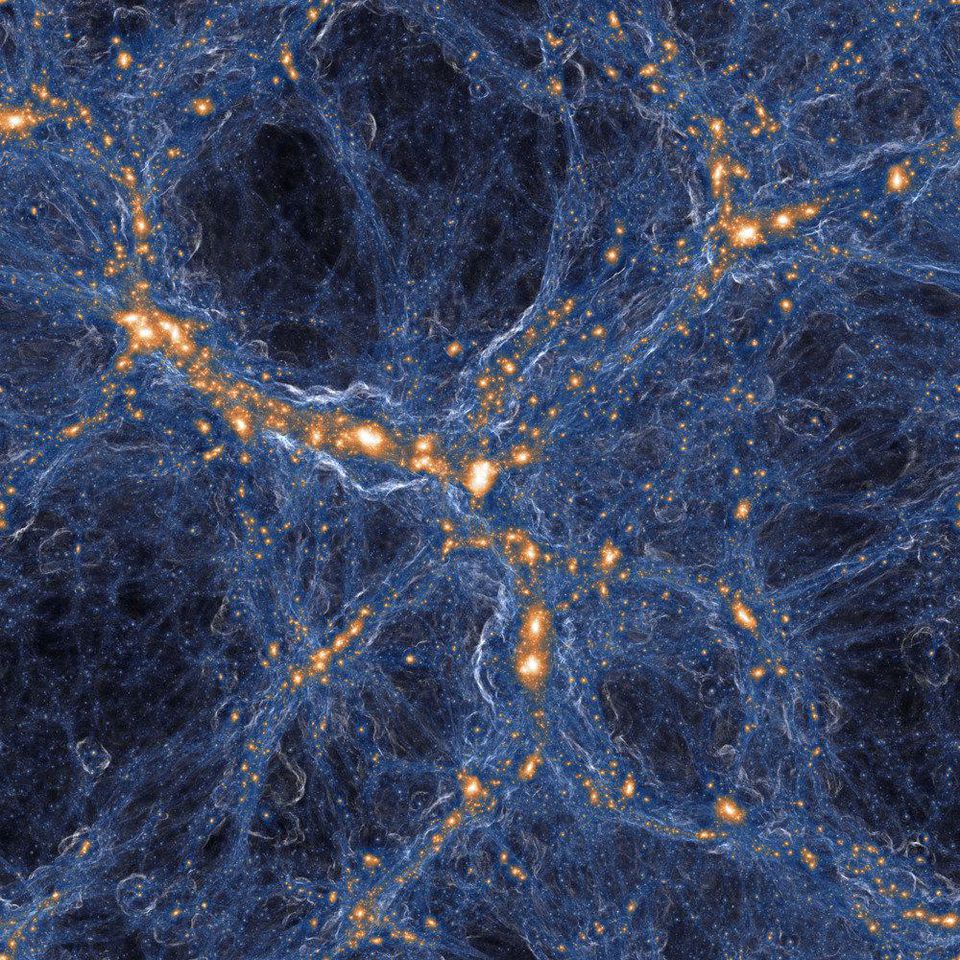 Seven billion years from now, long after Andromeda and the Milky Way have collided and coalesced into an immense stellar sphere, our descendants thrive as an intergalactic organism. The globular field of stars where we originated glimmers darkly and small among the many more lustrous reaches of our cosmic body.
Spacetime continues to expand faster, and this guarantees ever more intrinsic energy for the cosmic body we have become. Within the colossal orb of stars where Earth disappeared billions of years earlier, planetary systems are tucked away, hidden among swales of stellar dust. Some appear identical to the original solar system of Earth. They are reenactments, living sculptures. Or perhaps more like memories in the galactic mind.
Dreams within our enormous holographic body float our fearsome animal past into new worlds. We live again with the clan. Lunar twilights entangle us among the wild treetops and the constellations. We are indivisible and free under spellbound stars.
Humankind will never die. Though, we will change. Seven billion years from now, in the searing calm of galactic consciousness, the lives we live today are the fables with which we meet infinity.