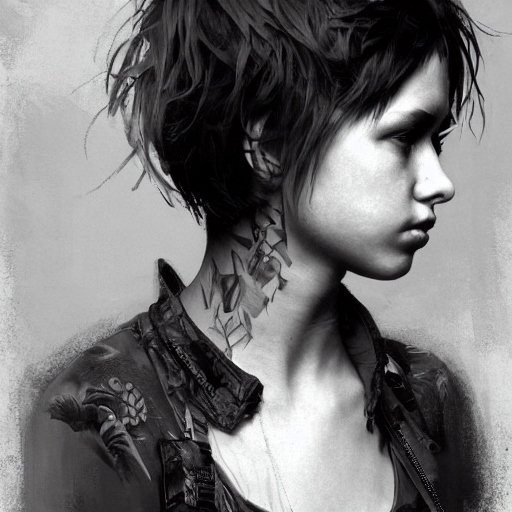 After the soul has been severed from the body, it continues its journey, its path unknown, the destination unknown. It is a trembling day.
– Zohar 1:201b
Trembling Day
The moon's paw padded silently among hurrying clouds. Giant pines wore feather boas of fog. And a bluff of limestone glowed soft as a breast in the wilderness night. A lovely occasion for vampires.
How was I to know? A 54-year-old yoga instructor from Rahway, New Jersey, I thought bloodsuckers were swamp worms and lawyers. Sure, the travel agent had said the bluff was haunted. A wraith of a Revolutionary war soldier, the specter of a Mohawk brave, perhaps a flitting apparition of Ralph Waldo himself – these are the spooky experiences of imperishable memories. But vampires in the Adirondacks?
Bernie and I had come to this remote resort in Black River Valley to celebrate our 17th anniversary and the opening in Short Hills Mall of a third outlet for our own franchise, a bodymind-fitness-studio slash vegetarian-stir-fry-restaurant: Go Yoga! & Wok Like This!
With three places of business that Bernie would have to manage accounts for and new instructors and cooks I had to break in and oversee, who knew when next we'd have a chance to traipse off together and watch moonrise over a haunted bluff?
Bernie would rather have stayed in the lodge at his laptop. He was there for golf and relaxation, not canoe trips, foliage hikes, outdoor tai chi, lakeside dawn meditation and other bliss-inducing activities I adore. But he adored me and went along with me that night of the big moon.
That's my sorrow now, a tough karma I'm working at with all my might. You see, we hadn't snuggled together in the feathered moonlight under those secluded conifers for five minutes before vampires struck.
A steel clamp of horror squeezed my heart so tight my last breaths came in gasps.
Vampires are not at all elegant like in those movies. Their faces are brilliant as lanterns but blue, cyanotic blue, and leopard-spotted. Maybe it was just the moonlight. Bone shadows fluoresced like X-rays through their flesh, skeletal people with squid eyes, just black keyholes in chalk dead faces. Really. I could have screamed, except I had no breath.
Bernie, wide as a lumberjack, my globe-shouldered Bernie, leaped up, his face scrambled with emotion. The first vampire lifted him with one slender neon arm and slammed him against the spruce so hard needles rained. A whiff of Christmas floated briefly before a fecal stink fouled the air.
His feet, free of the earth, kicked like a swimmer's. The vampire that had pinned its trophy to the tree floated horizontally in the moony air like a tattered banner, like an angel of decay, its narrow body concealed in filthy wrappings, face hidden against Bernie's throat.
Tar spackled the back of its head, webs of tar that must once have been hair. It meshed now in filament braids or perhaps that was mold thriving in the sutures of its skull. Bernie's eyes stared straight ahead, wide open and electrocuted.
My throttled lungs howled squeak after mad squeak. When I careened about, I met the second vampire's night terror eyes.
It watched my horror with obvious delight – no joy in those puncture-hole eyes, nothing in those inkwells – yet the spidery creases of its face deepened, twitching sadistic mirth. Leather lips pressed shut, holding back the killing shriek I knew was coming.
It came. A gargoyle's scream rang my bones like chimes. The horrid, famished mouth opened, and I glimpsed those infamous fangs, slender needles of starlight.
The thing was on me, nailing me to the tree in a slamming blast of ice gale force.
Lit with pain, I blazed for a moment, dazzling atoms bursting all through my body in torrid flares of agony. Is this happening? The incredulity of it endured the searing, silent cries roasting me alive.
Me! This is happening to me! Not a nightmare. No dream. Me, dharma darling, devotee of Amitabah Buddha of Infinite Light, lotus-center me, founder and CEO of Go Yoga! & Wok Like This!– qi channeler me, still-point me who is not-me, anatman, radiant me, Bernie's lover! Me!
Like a gust of smoke, I drifted away. The pain ceased abruptly.
A blast of power|rightness wafted me into the hush of heaven, under a moon like a blotched mushroom. Was that the moon? That wasn't the moon but the soft radiance of infinity I had visualized so many times in meditation.
Bernie! I spun about in mussel-blue night. There's my Bernie!
He was at the zenith, thunderstruck, a lustrous echo of his naked physical self, balding red hair, freckles, paunch and all, rising swiftly into a confused atmosphere of speeding clouds and moonfire.
A moment of clarity dilated my mind, too strangely calm considering what had just happened. And I saw my partner, my lover, ascending toward glistening darkness, a whorl of inward spiraling space, wet-looking and black as a mollusk.
I perceived this with a certainty we possess in dreams – and so I had no trouble envisioning his breath|force. It bulged with rainbows at the place of his heart as if from inside an opal. These spectra winced then winked smaller.
All those years I had urged him to join me in meditation, to focus his breath, concentrate awareness deep in the body, in the force center, the core chakra of our dream-flesh. All those years amused at my zealous devotion to yoga, he kept himself busy in the back office with spreadsheets and in the studio-restaurants with custodial chores. When we were alone, he gently scoffed at my yoga compulsion – except of course in the tantric serenity of our prolonged lovemaking.
(And he never jeered my compulsive cooking, either.)
For Bernie, yoga was business. Cooking was business. And business was over now. He floated away, corkscrewing upward – outward?
Gone.
Breathe! I began my breath-focus routine, trying to keep myself from an implosion of panic. Of course, I had no lungs, no way to breathe. I breathed vital energy.
Bernie's dead! I'm dead! I knew this with clarity|insight. In moments, my reserve of vital energy, of breath|force, would exhaust itself and I too would spiral away into infinite radiance.
Gone!
The thought saturated me with stupefying ecstasy. Not joy, wonder or sexual paroxysm. Ecstasy is a Greek word and literally means 'to step forth.' It's a crucial term in my yoga seminars, a term that I use to help people grasp the idea of getting out of the way of the body, letting the mind move aside simply to watch the edgework of muscles finding their tension limits.
But this was a bigger kind of ecstasy – the kind when the soul departs the body! The sensation pervading me was my imminent leave-taking from this world. I knew this with a mighty conviction – and I was not ready to go.
I was terrified and shrieking with my whole being: Not yet!
I tried to unclench panic by thinking, focusing on what had killed Bernie and me and why.
Vampires?
In fact, at that ecstatic moment of devastating dismay, I hadn't yet realized that the monsters who had attacked us were vampires. It had all happened too fast. And I didn't think of vampires, because I didn't believe in them.
Only after I had gotten well into my breath focus routine – what practitioners call pranayama – did my clarity|insight amplify sufficiently for me to consider carefully what had transpired.
Then, I knew.
The moment I knew, I was among them again. The abominations, mouths varnished with our blood, sensed me at once.
Bony hands passed right through me. I guessed they'd never seen a ghost before. Their effulgent bodies blurred like blue taillights through the woods as they strove to flee.
I glided along their luminous slipstream. They turned. All at once, they stopped and turned, bending space behind them spookily like a heart-broken dream.
I saw them then more clearly than before. They occupied a space that ached, all wrinkled and torqued with trembling hunger. Sequined fluorescence in their cadaverous faces breathed brighter. Flakes of black light fell away in leprous decay from worm-scored jaws that gawked astonished. Only those gun-barrel eyes showed nothing.
Dim voices spoke as if from another room, murmurs clothed in a stale fume of dead roses: ▬▬Its hue bewray notorious ill. Hut! It craves parley.
Languid hands swayed through me again, and they backed off from my emptiness, amazed.
I moved forward and passed through them. For a moment, we occupied the same space, and I partook of their sickly aura: Smog of sunset, sky lacquered brown, and small stars flickered in the wind.
Zero's amplitude canceled me, every thought, all feelings. Their bodies vibrated. Wave-particles teemed briefly with Bernie's last thoughts as his blood digested inside them: a ferment of deranged fright – and (breaking my heart) his final terrified determination to protect me.
My own blood-memories were there too but transparent to me, and I saw right through them into the vampire stomaching my blood. What I had mistaken for decay is molting. Old flesh sheds like fungus. Over the centuries, the oldest vampires develop faces abstract as crabs and full of clairvoyant malice.
▬▬Dog of hell, what wouldst thou with us?
I'm a dog of hell? I spoke|projected. What are you then?
They are the wolves of hell. Their drastic eyes told me as much. I teetered a moment before the crypt dark of their skull sockets.
In a blink, they rushed off in opposite directions, smears of auroral fire weaving among the trees. I let them go.
Disoriented, I pivoted. Moonlight passed through me. I moved through trees. Inside their wooden samurai armor, they are geisha beauties. Each one is a 'person-of-the-arts,' limbs dancing, arranging flowers, carrying the wind's music. The calligraphy of their roots is pure poetry, rhyming earth and berth.
Oh, so this is what it's like to be dead… Everything was metaphor, everything lyrical, flowing together, an exquisite enchantment.
I arrived where I began and found our corpses. Bernie lay with his back against the spruce, legs spread, chin to chest and I on my back in his lap looking up at him with worthless eyes.
Our exsanguinous flesh appeared frosted, star-splotched in big silver paisleys made up of tiny snowflake doilies. Dead people don't look like that.
Oh, yeah. These bodies aren't dead. Fright throbbed in me. These are the undead.
#
Man Is Red Dust
Fear depleted my power|rightness, and I catapulted through the forest awning high into a night of celestial fire. I was vaporizing quickly. Loneliness swarmed through me.
I knew this feeling. In deep meditation, we encounter the Watcher, Whom the sacred Vedantic texts call the Purusha, a Sanskrit term that became our English word 'person.' This is the original Self, the holy One at the deepest center of each of us.
If we meditate long enough, we identify the special loneliness of this One. I guess we could say this is God's solitary dreamlessness. It's probably why we exist, to serve as companions to this One and relieve the loneliness.
That appealing idea mollified my anxiety. If I went with this divine dreamlessness, I would bleed into it, the fabled raindrop returning to the ocean.
Not yet!
I focused ferociously on breath|force. The constellations like giant luminous dreams full of nothing descended around me. I was going fast, going out like a guttering flame. I was returning to the void, sunyata, the empty truth in which all existence floats.
Not yet! Not yet! Breath|force – pranayama – is not about inhaling energy but exhaling the misery and illusions that get in the way of energy. I released my fear, my desperate resistance, and flung 'not yet' to the silence and stateliness of night.
Briefly and forever, the special loneliness of the One recognized me. Well, I suppose not me so much as the not-me at the still-point of lotus serenity. Anyhow, breath|force magnified once more to power|rightness.
I sifted down to earth. Above the skyline of conifer spires, I looked up at the heavens, glyphs of stars unscrolling westward in esoteric script. I witnessed the sky with clarity|insight that exalted me.
Rim-lit clouds of moon-smoke disclosed the advent of revelations primal and profound. I wasn't afraid anymore to confront my undead lover or my own flesh etched and cryptic with starfrost arabesques.
Genuine curiosity flourished, and I wanted to know more about this strange fate that had separated me and the love of my life from life itself.
Passing through bristly tree boughs, I set down before our damned bodies. They had moved. Bernie's corpse was standing, leaning back against the spruce, head tilted chin up, gazing blankly at nothing. Squid-smoke swirled in those unblinking eyes.
My body had rolled over on all fours, head pulled back, more squid-smoke purling in a gaping stare.
Wind drubbed through the trees like the night's heartbeat. A cold hand of fear reached into the middle of me – but I knew better this time and immediately fixed breath|force in the moment. Sure, this was weird – a disembodied soul meditating – but, really, what isn't weird about life and death when you think about it?
Our bodies were becoming vampires. This was not good. What to do?
I was apprehensive about getting too close, anxious about what I'd feel if I touched our possessed flesh.
Possessed by what? I mustered courage and glided forward to my former body. A vibrato of demon-drum mania nearly shook me apart, and I veered toward pure sunyata-void. I backed off. Like a scintillating migraine, pain thrummed.
Breathe!
I stared at moondust sieving through spruce needles until the infliction abated. I would not let mere suffering defeat me. This is my body! And, besides, I was already dead.
I watched my animated corpse sit back on its haunches, skin fluorescent with radioactive keloids, eyes leaking midnight. Then, I strode forward and sat down on it.
Pain shouted!
I let it quarrel with my power|rightness. They squabbled while I labored to find the rapport I once enjoyed with these muscles and sinews.
After much struggle, like when your brain wakes up but your body won't budge, I fit myself to my familiar shape. Only, it wasn't familiar anymore. I reared upright, chest thrown forward, pelvis awkwardly arched, knees locked, vainglorious zombie. My mouth was a persimmon, cheeks sucked tight.
When I tried to find the power centers in myself, my vibrant chakras, all I located were beggars' bowls. Nothing there, and whatever breath|force I put in vaporized.
I trudged several stiff-legged paces. This is ridiculous. I sat down heavily on the thick carpet of the forest floor.
Overhead, visible between creaking boughs, the moon dangled like a chunk of poured concrete. I shivered in the cold, a dandelion ready to fall apart. This was death. Not necrotic death but life's absence.
I didn't belong here. The spirit path across the night sky awaited me. I wanted to be with Bernie again. The pulsing cold and the quarrelsome pain urged me, Go!
Yet, I didn't budge. What owned my body now? I had to know. So, I sat snugly in meditation. Pain, cold, and estrangement sluiced through me, not-me. And then, I detected it.
I had gone transparent, and it thought I was gone. Up from the gutter of coma it rose, out of the fossil rock we carry in our bones. It had been hiding there, waiting for me to leave.
I didn't stir. The special loneliness of God had magnetized me to nothing, and what crawled forth in oily rainbows from its spinal hiding place sighted me not at all.
This was the vampire virus. Dripping whispers of thunder, it spilled through me, oblivious, intent on one thing – blood perfume, frothy and warm in the trough of the wind.
Far away, human bodies shed spectral heat. The muzzle of our face lifted and tracked the scent through a million signals of pine resin, pond ethers, loam smoke, and bird auras. Human bloodheat unspooling across leagues of forest brought us to our feet lithe as a panther…
Prey!
Alarm broke my meditation and kicked me free of my possessed body. Sparkling with havoc – fear, outrage, tremulous horror – I simultaneously grew bigger and smaller.
The shock of what had happened to Bernie and me was beginning to hit home. Nothing was right. I was as vast as the evacuation of stars abandoning the cosmos to the darkness that had always owned it. And I was tiny as the pointillist atoms that stitch us to the void.
I kept absurdly reminding myself to breathe. Big – small – where was I? For a thick moment, I wasn't. I have no idea how I pulled myself together, an incorporeal entity, a ghost at the very threshold of formlessness. But I did. And when I did, the undead were gone.
Nature is lawless. I knew this before I became a phantom. Uncertainty is the radical freedom of the universe. Without it, there'd be no luck, good or bad. Reality would be a fine jewel and you and I the light trapped inside among repeating mirrors. Uncertainty is not just a principle in physics and the house odds at the casino. Uncertainty guards a secret.
We call that secret the future. I didn't have a future anymore. And so, what do you know? Turns out ghosts can see ahead, to what's going to happen!
I saw the vampires that were once Bernie and me rushing through the night's stark woods, following the scent of bloodheat. They would find their way to the far side of the haunted bluff, where moonlight was pouring like milk down the rockface, illuminating ammonites and conical shellfish from an ancient sea.
The forest ended there, and pastureland floated in a soft mauve haze to an abandoned farmstead lapped in fog and muffled under honeysuckle. A gang of teenagers had built a bonfire from timber torn off those ramshackle buildings.
Drunk, dancing and amorously preoccupied, the kids would never notice when the swift vampires snatched two outliers. They were diffident adolescents sucking beer and morosely watching their more adventurous peers. No cry would escape the victims at the dim perimeter of the festive fire circle. No sound at all as the predators' towed their prey into the dark for first feeding.
Revulsion at seeing Bernie's body and mine slaying innocents bounced me into the forest. Cumbersome thoughts of predetermination didn't slow me down. This murderous event was not going to happen.
For specters, thought is action. Like the thistly stars above, I was not an object anymore, not a place but distance traveled. I slammed into the back of my own head simply by willing it.
The vampires were just then loping out of the evergreens into cold moonlight. My body received me again with shrieking pain. Prophetic vision of what these demons intended hurt worse, and I packed my entire will into those running legs.
The air rang. Wind blustered from out of my marrows, frigid with icy fever as I undid the future. I ran – or rather lurched, abruptly stiff-legged now that I had displaced the vampire's graceful, homicidal intent. Arms windmilling to keep my balance, I reeled drunkenly toward the raging bonfire.
Bernie's vampire body fell back, sensing odd doings. Frolicking teens scattered, hooting at the staggering maniac whose strenuous face appeared heat-hazed in the firelight. Startled lovers unclasped from their pelvic dances as I shoved past.
Laughing hooligans tossed beer bottles past my head. The vampire realizing where I was going yowled. This grievous jugular cry from deep in the red river where it had only begun to flourish curved weirdly through its own echoes and scattered the romping teenagers.
I lunged into the flames. Screams and horrified shouts from onlookers reached through the roaring inferno. My hair evaporated instantly. Agony broke like glory through every inch of me.
Then, vampire strength overwhelmed my rabid will, and we rushed out the other side ablaze. Terrified revelers fled yelling.
Through the twisting pain, I felt the horrific thing wanting to drop and roll. I ran an awkward goose-step, a hurky-jerk circle back into the flames. We collapsed in the crimson rush, lungs incinerating, skin bubbling to tar.
A bellow heaved from the conflagration, flung into the darkness of time. It curdled souls, cleaved minds. Some witnesses dropped to their knees before this blort of inhuman anguish. Others stood fettered to their trembling shadows or marched slowly backward faces bleared.
I let go. Sparks flew in fiery spindrift from my pyre, crazed flagella flurrying on the black wind. And among that wild spray, clarity|insight revealed a charred elemental cast out to eternal night.
Pain clung to me in grim ooze. A skyward rush lofted me past bride-veils of clouds toward the bride herself, the honed body of the moon.
Man is red dust. Through doors of the wind, we depart this world, our flesh forsaken and all its dreams.
#
Melismatic Screams of the Undead
Cremating my own body had chucked me into a dark, philosophical mood. Only briefly, though, until I caught my breath|force once again. I wasn't ready yet to forsake all my dreams. I couldn't leave my lover's body possessed by a vampire. I had to go back.
Bernie would have understood if I didn't. But I couldn't surrender serenely to the sunyata-void troubled by the ugly thought of his benign face contorted with blood lust, his thick arms not embracing me but tearing apart human lives, and that horrid alien thing in the hallowed place where his sweet soul should have been.
Seventeen years of fidelity and passion demanded we leave more of a legacy of our love than three outlets of Go Yoga! & Wok Like This! – and a brutal vampire.
I want to say here: a saint I'm not. And I'm no Baba Mantra Yoga Master either. I was an ugly, obese kid, a sour, fat teenager, a bitter, overweight young adult. One day I woke up and said, 'I don't have to loathe myself anymore.'
I tried vegetarian and liked it enough to lose some weight and that made me like it a lot more. And then, flush with success, I started working out, but that didn't work out.
Yoga I could manage. 'Yoga teaches yoga,' is what the ancient yoga authority Patanjali says, and so whatever I could do was plenty good enough. Turned out I could do a whole lot more than I thought, and I got pretty good at it.
By middle age, I was still pudgy, but I'd found the skill and confidence to instruct others. Never in my most stoned reveries (oh yeah, I smoke cannabis – or did; my body was never a temple, just a renovation project), never at the looniest apex of the giddiest ganja high did I ever imagine I'd find yoga useful after death.
The night seemed to listen. Maybe that was why these hopelessly self-centered thoughts ran so free. Well, at least I wasn't overweight anymore. I wasn't alive either.
Or was I? So long as I kept my breath|force concentrated, I could go where I pleased. Power|rightness intensified the calmer and more transparent I became.
Below, earth looked Godforsaken. The kingdom of darkness. I didn't want to go down.
Little grains of moonlight glinted off bodies of water hidden in the forest. An ivory snake crept among hills and dales, the Black River restless in its million-year-old bed. Silence and the wilds of the night wrapped me in contemplation.
I thought I knew the world. Nature may be lawless, but the world isn't. Running a successful business requires wide knowledge of the way the world works. I knew about lawyers, union bosses, city and federal regulators, vandals, corrupt suppliers, crooked employees, and disgruntled customers. How could I have missed vampires?
Nothing we see, hear, smell, taste or touch has meaning. To seek, let alone find, meaning in perceptions is the warped doorstep to insanity. There are facts, which are universal. And there are values, which are personal.
Vampires had killed us – and yet, they were as secret, as obscure and symbolic as poetry. I sighed. Pluck any soul out of a body and onto a moonstruck cloud and you get a Wittgenstein. I went down.
In a star-blown glade, I found Bernie's body crouching among knee-high ferns. It looked horrible – ghoul eyes black glass, shining skin stamped in silver geometry, hands tarnished, thickening to hammered bronze and clasping his haunted head, offering covenant of a cankered brain to some invisible deity in the violet air.
It was not alone. Another of the undead attended it, an old one, leaning close, whispering unfathomable things.
As I swept down through the treetops, I heard something like oceanic trembling, a murmurous breathing so immense it pressed against deafness.
The ancient one sensed me and turned full about, an eyeblink gyration that presented a staggering apparition of otherness. Imagine a living skeleton from Buchenwald only shining pearl blue, pulsating softly, a humanoid glowworm stained ultraviolet around the edges. Sockets of pure carbon showed nothing. But that protrusive jaw abruptly jarred loose, astonished, exposing malignant rows of teeth.
Skull seamed with phosphorescent lichen bowed low, as if in ominous obeisance, while glassy fingers grabbed fistfuls of leaf rot. The vampire straightened all at once and tossed those dead leaves at me with a growled imprecation:
▬▬The worse for you, accursed shade! Venomous malice 'twill renew your dire sorrows! Die again! Twice dead thing!
Darting leaves strafed like buckshot, kicking me backward and shriveling me with misery. Some kind of vampire voodoo was in that dirt. I nearly lost all my breath|force that instant.
Curdled around the surprising pain, around the special loneliness at the core of all our suffering, power|rightness did not diminish. As much as this assault hurt, it was trivial compared to the agony of the vampire's bite that had severed my life.
I straightened, annoyed. Hey! Who the hell do you think you are? I floated closer, daring the damned thing to try that again. What did I ever do to you?
▬▬O, shameless wraith, let me teach you to knit again death's torment and oblivion to one mutual sheaf!
I drifted nearer, ready this time for the impact of hex dust in the vampire's grisly hand. When it hit, I didn't stagger back. I held my ground by gazing at Bernie's deformed shape cowering in the ferns so that the ripping shock of the vampire attack merged with the weight of grief for my dead lover.
No personal suffering could budge that. Instead, the lacerating curse of the undead cut deep as my guilt but no deeper and left me wanting more. I needed to undergo stronger torment to pay for what I had done to Bernie, leading him to this grotesque death.
The archaic vampire somehow apprehended this. Fear labored in its piranha face. Not in those charcoal eyes. In there was darkness that telepathically overwhelmed all emotion. But the snakehead grin had gone slack, and the spider-finger hands flexed tighter, fisting sheer blue-knuckled helplessness.
Advancing closer, I observed that the vampire's snugly twisted mummy wrappings were human leather. I discerned flaccid lineaments of eyeholes, nostril perforations, a woeful mouth, finger flanges and draperies of tawed flesh, windings so worn and bleached they had practically annealed to the creature's icicle-bone frame.
I moved directly up to the creature and stared into those goblin eyes, straight through to the blood bag within and the stink of sulfur rending from the cooked lives there.
Slender cylinders of finger bone strung on braids of human hair, along with blackened ears curled up like truffles, hung about its sinewy neck. Each bone had etched upon it a fretwork of emblems – chevrons and runic snowflake symmetries crudely imitative of the patterns in the flesh-shine of the undead.
This was a vampire medicine man. One of their shaman priests. That was why it refused to run away. It wasn't going to let a mere ghost spook it.
Hopeless of survival, heedless of pain, I stepped right into that thing.
Subzero emptiness. The full magnitude of nothing. Breathe! Here was the far dream of not-me. Anatman. The no-self of the flimsy, relentless ego teeter-tottering at the brink of nonbeing. Right here, in this head full of evil, hell raised its circus of fire and ice all around me.
Amitabah … Amitabah … Namo Amitabah … Buddha of Radiance … Sleeper Awakened in Splendor … I am Infinite Light…
I chanted by reflex. I could have been sitting in the studio at Go Yoga!, hearing the clatter of pots and pans next door at Wok Like This!, as I had done countless times, this time with bowel cramps, eye-popping migraine, ruptured disk, slashed cornea, myocardial infarction, grand mal convulsion, every infirmity known to flesh.
Though, of course, I had no flesh. Just not-me in the grip of a far dream.
I heard crystal cracking, crashing. Something was breaking in the vampire. Realization nudged what would have been my heart. The old stories are true. Spirit kisses the vampire with acid.
Why should this be so? What is it that is so anathema to vampires about the Christian cross, Buddhist chants, Navaho prayer blankets for all I knew? I wanted to find out and chanted stronger, Amitabah…
▬▬Varlet spirit, assuage your wrath!
The vampire's voice glistered with static, like frayed wires had crossed in its voice box. ▬▬Release me!
Go. I said|projected. I'm not holding you here. Get lost!
The wind coughed, and the old priest of the undead vanished. The unbelievable pain went with it. Acquitted of suffering, empty as outer space, I hovered among fragments of moonlight.
Bernie's hunkered body watched me with wolfish attentiveness, eager to spring away too but shackled by futility, knowing it could not escape.
Your turn, creep. I pounced on Bernie's scrunched body. What a festival this would have been if only I was a masochist! Pain like a bull-shout at the moment the sledgehammer comes down. Over and over again – a tormented diesel of raging pistons.
Under that tonnage of woe, I meditated. Or I tried. I really did. But this was my big, burly Bernie's meat and bones. I couldn't concentrate. Terrible thoughts intruded: nostalgia for the only man who had ever loved me for who I am.
My breath|force frittered. Like a slingstone, I flew, ejected into the stupendous night.
The moon's touch was soft. So good to get out of that miserable engine of despair. A dancer's spin against the stars lulled me. The world tilted below, River, forest, limestone bluff slid past, rotating. I was good and ready for sunyata.
Rhapsodic in the fetch of nothing, I wanted nothing more than to dissolve into not-me – to die. But I couldn't. Absence washed away, sunyata collapsed under a rush of memories about everything I loved in Bernie: his licorice body odor, the way his packed muscles slipped and bunched under his freckly skin, even the brawny grace with which he carried his paunch…
Okay – let's get this over with. I thought|projected myself back into Bernie's vexed corpse.
A sizzling bolt of voltage announced my instantaneous arrival, and the diesel blared into action again, driving a vibrating hatred hard and furious into my spectral mind. If I still had my eyes, tears would have run just as hard and furious as that diesel, the pain was that excruciating.
It defeated the metaphysical speculations knitting a whole new worldview just out of sight: how could I feel pain without a body? what was this me that was not-me?
I was not kind with Bernie's carcass. I made it pitch upright and swag among the trees, palsied and faltering. We were on our way through ethers of fog, bound for the bonfire, to mix Bernie's ashes and bones with mine.
▬▬Do not burn me.
The torn voice barely reached me amid the hammering stupidity of pain and the welding cold inside my dead partner.
▬▬Do not hazard me to the flame.
No problem, I assured|projected. We had just drunkenly emerged from the moony woods. The bonfire seeped smoke, flames extinguished by a fire truck departing along a dirt road far across the misty pasture. An ambulance followed with my remains. Red strobes whirled, dwindling into darkness.
The gloomy field pillowed the Milky Way. Where was the moon? Like an angel, it reclined under clouds, low in the sky of starry hosts.
▬▬Shade of mischance, depart off me!
Not likely. I labored across the empty tract. The limestone bluff loomed, a breeching behemoth against galactic vapors.
Diesel pistons pounded heavier, astral cold cutting with fatal intensity. Too bad I'm already dead, a pixie-thought intruded on my tranced march, almost shattering the power|rightness that forced my will on the vampire.
The moon came clear of the clouds, an ulcerated halo to our dark planet that stretched our shadow behind, dragged and quivering.
We dropped heavily to our knees before the firepit. ▬▬Ireful shade quit this flesh … this absconded blood. 'Tis no more or ere again what once you loved.
My strength puddled. The thing was right. I just wanted to kill it. But how? I dug fingers into the wet ash, frustrated, feeling in the residual warmth the last heat of my former life.
The instant I touched the quaggy cinders, the hammering diesel of hurt choked and stalled. The scouring cold lifted away as if peeled open by a sunbeam.
Power|rightness whispered something to me from the infinite. I didn't hear what it said at first. But the vampire did and cried.
Its voluptuous squalling oscillated with the aberration in the blood shared by all vampires. Mutilated voices brayed in that very space where torment had battered me. In this precipitous ringing silence, a horrendous distress tangled sorrier among its own echoes, a lamentation of screeches dim and drumming dimmer, the melismatic screams of the undead.
#
The Fractal Blood Soul
What had yet to happen – the future, popular nickname for the only real god this world knows – the great god Uncertainty divulged to me, to all the dead, everything, and I mean all of it: the deed to every calamity, diamonds in their bituminous veins, the acorn's stronghold of oak. Posterity hid nothing. That was how I knew.
The medical examiner had removed the gross matter of my incinerated corpse, all the bones and remnants of clothing that hadn't burned. Yet, the ash in the firepit contained incompletely combusted amino acids, gelid molecules of my flesh slain twice, first by vampire, then fire.
▬▬The worse for you, accursed shade! Die again! Twice dead thing!
The memory of those words from the vampire shaman fluttered like cobwebs, insubstantial, easy to brush aside. The truth in them, I could not get passed.
In a whisk, with thrilling immediacy, this truth that infinity had whispered and I had not yet heard brought about a fervent change.
Upon contact with the ash of my destroyed body, with the cinders of the vampire that had owned my corpse, I participated in the future of twice dead things.
A weird breeze arrived from all directions at once. Embers swirled up into the air before me like a swarming of hornets. Red, breathing motes of fire spinning like liquor in my brain.
These were blood rubies. If I fixed on any one of them, it paused, circumvolving slowly, and I spied in it a wolf of hell. There was the vampire that killed me. In another, I identified Bernie's killer. I looked for the shaman priest.
It stared back at me from its own crimson bauble. The air around it shuddered like the thermal nimbus of a brazier in the cold. For a moment, insanity touched me.
The priest spoke with Bernie's voice ▬▬Twice dead things cancel the fractal blood soul.
Morning caressed the sky like a snail extending its gray frill. How long had I knelt before the firepit mesmerized by the priest of the undead? The moon had set. In minutes, sunbeams would lance through the forest and slice me free from Bernie's flesh. I would die the classic death of the vampire.
I wasn't ready to die! Not now that I knew what infinity had whispered.
I leaped up with a cry like a mouthful of mud. Through the flimsy light across the grassland and into the woods, I sprinted agile as an impala on fire.
The ash from the cremation of my possessed body had canceled the vampire inside me and installed me in its place – in Bernie's undead body.
How?
The shaman's gloating laughter flogged me faster. ▬▬Twice dead things.
Through purply daybreak, I bolted, ducking low boughs, hurtling fallen trees, dodging rock outcroppings. Death-rays of smoky light braised my back – Bernie's long shoulders – as I flung myself across the cedar chip parking lot of the resort where we had booked a cabin.
Blessedly, the door to our lodge faced north, and the key slid home. The door banged open, and I toppled with rasping breath into the salvation of darkness.
Sunrise, like some jealous god, lofted forth, banishing all other suns, the galaxy entire. The sky, contused maroon and green, gashed my vision to white blindness until I firmly shut the slatted shades.
Collapsed on the bed in thunder-gray duskiness, face aglow with satanic ardor, I listened to the morning mania of birds and wondered what had happened. And I knew. Infinity confided.
I had discovered the dreadful secret of the undead.
Bernie's brain organized the details with his informed mathematical exactitude. He had often hidden in these computations when we had our little tiffs. Now, occupying his flesh, I understood why.
Mathematics is a Mesopotamian priestess, fists full of writhing vipers, keeping the uninitiated at bay while she does her magic circle dance of three hundred and sixty steps, twelve animal postures, and twenty-four pirouettes.
For her chosen ones, she will lift her big hoop skirts and expose, tattooed to her inner thighs and over her tonsured labia, the mysteries of imaginary numbers, nonlinear systems and power series.
She had seduced Bernie with this sorcery when he was still a boy. He loved to talk about it. I felt the quiet of those enigmas still moving through his brain. Once, after he had solved a particularly arduous set of differential equations, he had pulled me to his wide chest and had crushed the breath out of me with his joy.
Lying in bed, I put my hands on his wide chest. My chest.
▬▬Think of an equilateral triangle with sides of length one. At the middle of each side add a new triangle one-third the size. Now put equilateral triangles on the middle of all sides of the new figure and so on. The length of the first triangle is three. Now, for the second figure, which looks like the outline for a Star of David, add up all the segments (1/3 + 1/3 + 1/3…) and you'll see the total length of the boundary of the second curve is 3 X 4/3. Repeat the process an infinite number of times, and the length of the boundary of the figure is 3 X 4/3 X 4/3 X 4/3…∞. Yet, the area of the figure remains less than the area of a circle drawn around the original triangle. Thus, a line infinitely long encloses a finite and relatively small area. Weird.
The fractal pattern Bernie's brain envisioned looked like an intricate snowflake – the same design imprinted on the faces of the undead … on my face! Fractals describe the structure of bronchial tubes, arteries, the human brain, seacoasts, clouds, galaxies – and the blood soul.
A knock on the door shuddered through the room. I ignored it.
The blood is blind. But not forgetful. It has an iron mind and remembers everything from the amoeba's invisible face to the mandrill's clown mask, from the leisure of the sea cucumber and the great lizards' obsessive compulsions to the elegant rat and the rye fungus crammed with dreams. The blood soul is the evolutionary tree – and it has a fractal dimension…
Another knock and this time a jangle of keys sat me up in bed. The door swung open. Daylight flared through the room.
I soared so quickly into the bathroom, slamming the bathroom door behind me, I found myself pressed up against the mirror above the sink. I had no reflection.
"Cleaning."
▬▬Come back later, I said in a caliginous voice from the far end of a tunnel.
The outer door immediately snicked shut.
I emerged from the bathroom pestered by thoughts of the police. They would come to interview Bernie soon as they had identified my burned body. I had to leave but couldn't until dark. I slid into bed and buried myself in the sheets to contemplate my bizarre situation.
Fractals are fractions. Twice dead things possess the inert fraction of the vampire virus and, when added to the living fractal of the undead, augment that fraction to a whole, deleting it. Poof! No more vampire, just a corpse.
Then: Why am I a vampire? I despaired in the sepia dark. Why did the slain fractal virus not erase me? The answer blew out from infinity: Because the ash of the twice dead thing was me. Even as the fractal pattern of the phage possessing Bernie disappeared, taking the vampire with it, my ghost's outrageous presence imprinted a fractal pattern of my own.
This would require deeper investigation, I realized, gliding to sleep.
Vampires don't dream. Our minds move at the speed of darkness. Once we're dormant, daylight hours pass in a black instant. And soon as the sun slips under night's asphalt, we wake, intensely present.
Present and hungering.
#
Twilight in the Cancer Garden
I woke in appalling quiet. Through the slats, I glimpsed a late afternoon of gray, sprawling mist that did not hurt my eyes. I needed a shower.
In the bathroom, I paused before the mirror to ponder the physics of how vampires cast no reflection. Fractal spectra radiating from vampire DNA – all the trillions of cells of the body configured in a precise antenna-array of DNA – meet key-and-lock with EMF waves rebounding from reflecting surfaces and nullify the images of the undead. More to think about! DNA as antennae broadcasting signals…
The possibility of the police arriving at any moment hurried me along. While showering, I explored Bernie's body, already so very intimate to me from outside. Inside, it felt sturdy, massive even. What was left of his orange hair came off in my hands. Running trembling fingers over my bald pate, I tried to feel the fractal figures in the scalp, felt nothing unusual.
Fingertips explored vague eyebrows and the stubble of Bernie's cleft chin. I wasn't used to seeing the world from this height. Lathered up, I played with my penis. Did vampires have sex? What about other bodily functions?
Fear of discovery by police detectives interrupted my self-exploration – 'Vampire Found Playing with Self in Shower.' And something more. I was hungry. A rapacious blood hunger.
I dressed in the sturdiest clothes Bernie owned: black denims, hiking boots, brown corduroy shirt and the crushed Italian leather jacket I had bought for him six birthdays ago. I left the cabin with only one overnight bag stuffed with Bernie's clothes.
Even wearing ski sunglasses, I winced. The frail rain-light hurt my eyes, and I practically had to grope to our rental car. Dizzy with hunger, I held only one destination in mind – the nearest hospital.
I drove with a fever of evil, a head full of annihilation. Every car on the road was a lunch box. My square-knuckled hands gripped the wheel like talons. I needed first feeding, needed blood with a demented appetite that made taillights look yummy.
I followed blue signs with the big white H to a large general hospital and parked out of sight of the institution on a hillside street with wide lawns where nothing stirred. As dusk fell, I blew down the street like a feather.
I cut between houses, a shadow blur through the hedges. Dogs droned.
Under a sky of amber shellac, I entered a maze garden of dwarf trees and raked gravel. The hospital towered above, every long window lit.
"You can't get in that way."
This voice of bruised velvet floated from out of a teenager, a girl with pale skin, a faux tattoo of abstract design inked in ballpoint along her jugular, and spiky, pixie hair – skin so white and hair so black she emitted darkness.
"There's always a guard at the terrace door." She sat on a stone bench, a low seat round as a mushroom.
I had smelled her before I saw her, a blood smoke tainted with medicinal ectoplasm. I had thought it an aura of the hospital and had nearly tripped over her. Chemo, I established, staring down into those raccoon eyepits.
She regarded me blandly. "You're a vampire."
▬▬New recruit.
My shadowy voice frightened me. ▬▬How do you know what I am?
"Take a look at yourself."
▬▬Can't. The mirror thing.
"You look really freaky. Those shades don't hide anything."
▬▬I don't scare you. You've seen vampires before?
"Yeah, right."
I blinked to make sure she wasn't an apparition, a hallucination of my blood hunger or of my infected brain. ▬▬Young lady, vampires are evil. We kill people horribly.
"You can have my blood." She stood, a lanky adolescent of broad face, baby cheeks, and high, perfect brow with a faint blue vein down its middle. She wasn't wearing hospital attire but hip-slung jeans on a razor-sharp pelvis, biker boots, a vermilion halter top, and no make-up – except the ballpoint design at the side of her neck.
Something errant in her attitude, a solemn and fearsome lawlessness, empowered her from the afterlife. "Go ahead. I'm a goner anyway."
▬▬You're a tough cookie.
"You don't want me?"
▬▬It's the chemo. You don't smell very appetizing. Besides, I don't kill people.
She cocked her head to one side, incredulous. "A vegetarian vampire?"
▬▬Actually…
"No way!"
▬▬Way. Well, half way. I need blood. First feeding. I'm going to pass out soon if I don't get it. But I don't want to kill for it.
Comprehension brightened in her woebegone eyes. "So that's why you're here."
▬▬I came for the transfusion bags. Can you help me?
"If you help me." She stepped closer and placed her hand on my chest. Her warmth made it hard for me to stand still. I was ravenous for her blood, even if it did stink like paint thinner. Her voice narrowed to a whisper, "I want to go with you."
▬▬I don't know where I'm going.
"Do I look like I care?"
The girl knew her way around the wards. She went in the terrace door past the security guard and opened a service access entry in the broad driveway on the far side of the garden wall.
Security cameras posed no threat. Blood scent, after a near calamitous detour to an operating theater, eventually led to the refrigeration units. While the girl distracted the on-duty staff, I packed two coolers with 350 ml bags of red blood cells.
A soft whistle announced the all clear, and we skipped back the way we'd come. I felt sadness at this criminal act and relief my urgency hadn't driven me to murder anyone – yet.
In the capacious, empty driveway with a cooler of life in each hand and an alley of sky above blowsy with stars, I took my opportunity to lose the girl. I didn't need her anymore. And there was the question of her parents, her family. She couldn't simply disappear with a vampire.
Small clouds drifted blue as souls. I removed my sunglasses and bolted into the star-spun night.
A small cry from the girl eked after me like a bat. I entered the wind, weightless as tissue paper. Perhaps I would see her again in the bardo between lives. She'd be there soon enough, separated by ecstasy from parents and family, with no connection with anything except mystery, sunyata emptiness, the anatman at the secret core of us all…
The wind curled, and I boomeranged into the broad driveway where the girl had already turned her back.
▬▬You coming or not?
She was dead anyway. What did it matter?
"I thought you skipped."
▬▬Don't know my own speed yet. Sorry. This is new to me.
I shrugged. ▬▬Want to get your things? I'll wait in the garden.
She dashed to my side, eyes glorious, and hooked her arm through mine. "Let's go!"
Drinking refrigerated blood for a vampire is a lot like sipping a young wine, something fresh and nervous from Côtes du Luberon, perhaps a chilled Cuvée le Châtaignier with its dark lavender spices.
Hospital blood banks store their supplies in a special refrigerator with the temperature constantly kept between two and eight degrees Celsius. Very refreshing. In the rental car, I drank two bags full, almost three fourths of a liter, with the girl watching avidly.
I found out then why vampires take their blood from live victims. My heart skidded. Sinews twisted all through my body. Too many memories of too many living people to digest, a complex math of souls, grievances and joys. The living lived. Extrasensory linkages nearly tore me apart.
"You okay?"
▬▬Can you drive?
While the girl drove following my directions, I lay on the backseat ripping apart the snaggle of second-sight that confused me with the thoughts of other people: a young woman's tax questions, two brothers arguing about their senile mother, a man burdened with fear and gambling debts.
By the time I sorted out these paranormal voices and a radiance of strength and clarity breathed in me, we had arrived back at the dirt road in the forest near the resort.
We got out, and I took off my jacket and put it around her shoulders. ▬▬I couldn't have made it without you.
Cold, she slipped her arms into the oversize sleeves. "What are we doing here?"
I told her the story of Bernie and me, of our 17th anniversary, and our romantic stroll through conifer woods to watch moonrise over a haunted bluff. When I was done, she understood. "You came back for your ashes."
▬▬The ones that did this to me and Bernie, I'm coming back to make them pay.
"You can't go in there again." The moon frosted the treetops of the black forest, and we stood in its path. "They'll be waiting."
▬▬Like I don't know?
#
Ten Thousand Miles of Darkness
Infinity is not a number. It's a process. The circle of life embraces the fractal line of infinity, the blood soul knowing nothing of time, only change, one disguise for another. A fish can become a bear and crawl back into the sea and change to a whale.
The fractal blood soul is as old as old gets. Before our planet swirled to a hot heart of magnetic magma in the cold fist of outer space, the fractal line limned the cosmic clouds. Before that it etched the lineage of elements in the stellar furnaces. It flexes in the vortex of every galaxy, coiling infinity into black holes. It calls itself life among the quick. The dead, I'm sure, cherish it as something else, something without a name. And for the undead … well, I pray you never find out.
I think I made her understand this before I told her ▬▬Get in the car. Drive back to the hospital. I will come for you when I'm done.
"Uh-huh, right." She gave me a tolerant look. "Why would I go back to the ward? Clocks have stopped for me there."
▬▬You can't come with me.
"Why not?" She put a finger to her chin as if trying to remember. "Oh, yeah. I might get killed and my body wander the earth till the sun burns out."
▬▬You don't want that.
"You think I want to waste away vomiting?"
So, that's how I found myself in the night forest with a dying girl and webs of moonbeams like filaments of spun glass.
The undead floated in all the darkness. So many. Their squalid songs ventured under my breastbone and plundered my forlorn heart for memories of Bernie, our sad little squabbles, the shameless sympathy we felt for each other's weaknesses, and all the years of tenuous obligations that had quietly coalesced to a fumbling relationship of symmetrical lives, an improvised partnership, where we fulfilled our parallel yet separate dreams, business for him, yoga and food for me, carnal gratification for him, tantric union for me, the comfort of routine holding us together, though he dubbed it loyalty, and I fashioned it love.
I knew what the undead were doing, trying to undermine my will. I was one of them now. And they were right about everything they sang. But they were wrong about thinking it mattered. It's just a dream. Illusions of samsara, the endless cycling of being and non-being.
That's why I came back for the girl. I knew she knew about the dream in ways my Bernie could never have comprehended. Last night, I had learned a lot about what she had already figured out for herself. She was ready. She had been ready a long time for my pitiful announcement: ▬▬They are coming now.
With silken silence, spreading darkness through the moony air like billowing ink, a vampire swept down from the cathedral heights of a nocturnal yew. It snatched the girl by her shoulders, even as she glanced upward at a soft susurrus inside the vagrant wind.
Her legs scissored frantically, footless in midair. Breath knocked out of her in one shriek, she sailed mutely thrashing into a forest tunnel where moonlight stood at the far end like an ivory door.
She was gone, already arriving at where her grievings had beckoned. And the dream moved on.
The moon slid from bough to bough as I floated among pitchblende shadows accompanied only by the lunatic trill of crickets. In evergreen alcoves, I beheld the undead, ghast faces freckled with blood, squatting on reckless youths who had dared return to the gruesome site of last night's immolation.
One yet lived and gaped at me with despondent exhortation until the vampire pressed close its fatal embrace. The dream moved on.
Creamy darkness and the demon of me brimming in the blood laid claim to my soul, and oh how I longed for power|rightness, my strength as a ghost. A creature of the undead, I let the rapport of kindred evil gorge my heart like a chest of treasure and usher me forth both reverent and afraid to the clearing where the fugitives of hell awaited me.
Arrayed in choir among great drifts of moonsmoke, vampires shadowed the pasture – but not the scorched earth. Here, my flesh had burned. Erratic mounds of dirt and tossed rocks and debris lay strewn near the charred ground none dared approach.
These impotent attempts to bury the toxic ash of a twice dead thing had created a heraldic slum of gravel, deadwood and grass clods that appeared arranged at the boundary of chaos more by bestial intelligence than exiles of humankind.
The shaman priest advanced through blue, moonlit haze. All his bones showed under his windings of human leather, face a rancid clot crusting a malevolent skull, jaw undershot, serried with incisors.
▬▬Brother, by your own umbrageous hand to the fiery gulf your flesh was given. Now why return in the flesh of another?
I didn't bother answering. They knew my posthumous heart as I knew theirs.
Among the vampires, I spotted the girl, small in Bernie's jacket, still alive, eyes swiveling, reassessing her devotion to darkness.
A lamia, a female abhorrence of savage, iridescent muscularity, knelt on the girl's back, hank of its victim's hair in a bioluminescent fist, yanking her head back, exposing taut throat and ticking veins.
It stared straight at me through tresses of colored tinsel. Black eyeholes aimed like gun bores, targeted my humanity. The lamia made certain I had an unobstructed view of its kill. Magenta lips sneered back from barbed teeth, jaw blades flaring blue as acetylene.
The priest continued in its desert wind voice ▬▬O perfidious spirit, join us. Redeem yourself among the slayers. You alone may approach this baleful soil and not die. Bury this twice dead thing t'was your former sorry frame. And feed on this sickly lamb. Salve injury inflicted by your killing grief with this sanguine proof of fealty. Forsake vengeance for timeless life. Brother, feed!
The shaman priest edged away, without shadow in moonlight veering through mist.
The lamia raised its dragonskin hand, beckoning me, exposing armpit feathers black and plastered with sweat. The lobes of the creature's brow, glazed with lunar light, pulsated branching veins, eager to feed yet restrained by a nastier will yet, offering me the kill.
I won't lie. I felt whole as a rose, my fractal blood soul a livid blossom in the presence of the slayers. I was of them in flesh if not spirit. I belonged. Like no other time in my former life, I belonged.
Each one of the undead was so magnetically bound to my carnal pith, I actually experienced my hunger eating their hearts. The shaman priest's snakehead grin opened.
Glowing with the moon's radiation, the lamia waved me into the field where fog sloshed close to the earth, simulacra of the departed crawling out from their humus beds.
I left the speared light among the shaggy trees and stepped into the glade, where the limestone bluff, a monument to the moon recumbent against the stars, parted darkness.
Chest constricted with unholy desire, I strode among litter of heaved rocks and bramble and passed the slayers. Their eyes' cadaver mascara all trained on me, their souls pure mirror, reflecting archaic mystery, nightfall before the dawn of life when earth was still disaster, a geological blaze cooling to volcanic glass and starshine.
For such venerable lineage, old as the somnambulism of rocks, organic existence is a mutilation. The vampire virus originally thrived on gravel. In these ogre bodies of human flesh, germinated out of fish-slime and worm-mucus, vampires yet remain faithful to the first iron, the world's ordinal blood, bleeding numb rust in the radioactive glare of a primordial planet rapt by fire.
The lamia's nacreous body seethed light. It was a spiritual moment of communion. To us both, the girl smelled of cancer and poison.
The quicksilver radiance of the moon, mistress of illusion, veiled the girl's frailty – ivory skin, pulsing throat, her fevered stare – in bridal vestment. One more moment, then with a ripping swipe of my dangerous mouth, I marry her to death.
Her eyes searched the terror that was my face, trying to reach past the ravening stare, beseeching a mercy detestable to her only minutes earlier. What had changed? I will tell you. She had met the inhuman. Not the prehuman, the man-killing tiger with mask of black and orange lightning. Not twisted life either, the vicious evil of malignant tumors, treason of the known – terrifying enough – familiar death darkening in the body.
The vampire is something other, a macabre rending of everything accepted as real. The fractal blood soul unfurls to infinity. The vampire virus hijacks every cell. Snowflake fractals braid dendrites, honeycombing the brain, and the electric hum that generates consciousness alters.
Individual awareness severs from the body, and 'I' is instantly 'not-me,' shoved out into sunyata nothingness by a new entity, living carrion that continues with sick fury. The girl saw it coming.
Her voice strained in her stretched throat, reaching for some final human reckoning, "I'm going to die."
▬▬You think?
I winked a quick supernatural smile into her terror and met the abyssal eyes of the lamia.
Its emphatic jaws widened with outrage. I didn't hesitate – and I didn't know Bernie's strength. My fist smashed the thing so hard, its ganglia hair whipped and repulsive mouth clacked shut under a stunned grimace. It flopped backward, taking the girl with it – and snapping for her throat.
I swooped on top of them, one arm around the girl, the other trying to prize the biting jaws from her neck. The lamia had already drawn blood as I dropped the full brunt of Bernie's weight into a bodyslam.
Just before contact, our holes-in-the-head eyes met inches apart, sharing common darkness. Blood spice cut with venom made both our mouths ache. The acrid taint of chemotherapy drugs slowed the hemorrhaging bite long enough for me to channel the lamia.
That's right. Like some kind of telephone tarot reader, I connected through the lamia with its victim. "Breathe!" The girl heard me! Wait. That was her voice – exhorting me!
▬▬Breathe! I echoed.
The vampire virus reverberated power|rightness between us. Under the basilisk scowl of the lamia, the girl and I shared breath|force.
This happened in one pivotal instant, a fraction of a second where the lamia partook of clarity|insight with its prey, startled, not sure what was happening. That loosened its meshed jaws, staggered its hungering furor. That – and Bernie's pounding bodyslam. The wallop stamped the lamia into the loam and broke its clamping bite.
I hugged the blood-smeared girl to my chest with one arm and with the other pushed off the lamia.
We were eleven heartbeats from the fire circle. Thirty-eight vampires stood within striking distance and pulled closer. I knew precisely how many, because I sensed the thoughts behind the atrocities of their faces. Moving in counterpoint to their intentions, I ducked blows, sidestepped pounces, grunting with each effort.
Motion smudges blurred the moonlight, and shouts exploded from me like hysterical barking.
The girl writhing in my arms, succumbing to the vampire virus, messed with my center of gravity. My boot jammed in a divot, and I plowed headlong into a lunging vampire. Our collision tossed us like thrown dice, and I caromed tumultuously among the slayers, tripping others on the cleft earth.
Boldly, with the girl clutched tightly against my body, I stepped up on proffered backs and leaped – into a blind tackle by one of the undead that knocked us madly right into the firepit!
The slayer in the pit reared upright powdered in ash, a shocked butoh dancer, locked in a manikin vogue of fright.
Vampires froze and watched from skullholes of unblinking darkness, staring intently as at a stick of sparkling dynamite.
Nothing happened. The cringing undead unhooked their fright and slinked closer. Perhaps the ash was weak, rendered harmless by a windy day of mist and boreal showers. Perhaps there was no hurry in killing us…
Fangs unsheathed in the moony air, ardent as stropped razors.
The wind swerved, and the wretched slayer in the ash pit dissolved. Its lilac dust whirred into moonshadows, poising briefly. Like so much exhaled smoke, the vampire draped emptiness with an elongated caricature of its former shape, before withering away.
Emitting a collective shrill, the keening of the undead screeched like wrenched metal, lamentation from the iron floor of the soul. Recognition exploded. The melismatic scream of the undead flung me back to that mantic moment of the previous night when I first touched this twice dead thing – my own cremated flesh.
Its doomful warrant beggared hope for all the undead. In my arms, the girl trembled and chittered, the vampire virus inside her melting. I crouched over her, swinging aggressive stares left and right.
Encircling slayers postured like Nijinsky's queer faun, peering sidewise through time, gauging the peril and promise of destroying me. The ash didn't kill instantly. If they rushed me, I would die.
I tossed a handful their way, and they danced into mist and churning shadows. The final dark in their malefic eyes speckled the tarnished air. So many. All with one attention and red rage in their hearts.
They eddied closer among derelict mists, until I swiped my hand angrily and drove the whole flock back into the breathing shadows of the forest. From afar, their many fangs rimed the nocturnal woods with glints and gossamer shine.
Night had only just begun. Before it ended, I would be dead – or morning would combust me. The girl would survive. The ash of a twice dead thing was eliminating the vampire virus and restoring her destiny with cancer and a higher calling.
Not me. The undead had seized my future and crucified that great god Uncertainty to the sky with silver nails of stars.
Bernie's brain clicked numbers, the slow planetary rotation toward midnight's return, hours under the remorseless wheel of the star gods, so many frightful heartbeats for the girl racing far ahead into the empire of night and its ten thousand miles of darkness.
#
This Rock, That Star, the Emptiness Between
Moonlight diffused enchantment deep into the long, dragonbody of the forest. Alcoves of illuminated fog smoldered like fluorescent gas. The girl, inside her giant leather jacket, clung to my side, gaze vigilant, encompassing the wide field of running shadows, searching for predators.
I could have told her that the undead lurked nowhere nearby but paced porcelain lanes in the distant woods murmuring sorcerous imprecations, but I liked her close. Her scent had changed since the vampire virus had thrived and died in her. She smelled of inconsolable beauty, a scent that gleamed on the camphor breeze off the pines and reached what remained of my humanity.
"I died." She tipped her head forward and looked knowingly at me. "And I heard you call me back."
▬▬Power|rightness called you back.
"Whatever. Sounded like you."
▬▬There is no me. I died last night with Bernie. Now I'm just a ghost in a living corpse.
"You're alive. And you kept me alive." She appraised me with a new look, eyes soft with sublunar light and wanton possessiveness. "You were right. I should have gone back to the hospital. This is all too weird."
▬▬It's not over yet. You know about twice dead things. The undead don't want you walking out of here at sunrise with that knowledge.
She responded in a quick voice of complicit danger, "Then let's run for it! The vampires are gone."
▬▬No. They're in the woods. Waiting. If we leave the circle, they'll swarm.
"We'll carry ashes. Cover ourselves with ashes!"
▬▬The ash is too weak. It won't save us out there. And it probably won't save us here either once the undead accept that some will have to die to kill us.
Her expression didn't waver, just a quiet sigh as she admitted, "I'm not afraid anymore. I feel strong with you here."
A laugh thumped in my belly. Me – a hero! Bernie would've howled with laughter. I offered a pedagogical answer, to keep from guffawing ▬▬That's power|rightness you're feeling. The only real strength there is.
"Some kind of yoga thing, right?"
▬▬Vedantic philosophy actually…
My brain blinked. Iciness opened fans in my blood. I sensed the lamia running through the forest's opiate shadows, aiming its vehement body directly at us. ▬▬Stay behind… I managed to blurt, and then the ground detonated.
Cinders shot up in a sheet of ash, dirt and gravel, and hearing stuttered deaf under the lamia's fatal cry.
We collided in a plumed ball of dust. I took the hurtling thing into myself, away from the girl, and the rampageous blow spilled us out of the burned circle into the tall grass.
Perhaps it intended to daze or distract me, as if I was still Adam's flesh and lacked the undead's echo-mind, sounding out the deepest underworld of the lamia's thoughts. Perhaps it wasn't intending anything other than rage, because, when I jumped to my feet, that's all I perceived, sheer suicide wrath.
Sooty with the ash of a twice dead thing, the lamia's berserk talon strikes carved space inches from my frantic body, blurring the air to a silver deathknot.
I pranced backward toward the cauterized circle, less concerned with the creature's scything limbs, which I could read by heart, than the broken ground I couldn't see.
Sure enough, at the circle's edge, champed earth did foul my footing, and I went down on my back. The lamia drove its turmoil of slashing hooks at my throat. I crawled backward, ogling the chess piece moon perfectly still above the agitated pug-faced demon.
Focused by fear, I held onto the vampire's oracular bond. I snagged its wrists, and the mad scissorings of bladed-fingers stopped abruptly, crisscrossed before the black tremor of my eyes. Its space-cold stare locked on mine, and we bridged a silence that occulted all prophecies.
The lamia braced to bodyslam me. Its oily face glossy as a placental veil exposed appalling freak fangs in triumphant anticipation of chewing my face off. As the lamia dropped violently onto me, its harpy jaws, dead agate eyes and grapnel claws splashed into fine, blue pumice and twisted away in a screaming wind.
I rolled gibbering with fright onto scorched ground and came up kneeling before the girl. No threat stirred in the many black mouths of the forest. The lamia's death-bawl had flogged the undead down the dragon's gullet into bramble gullies and desolate ravines of this aboriginal timberland. There, they roosted where moonlight lay like bones, razor jaws shivering with cretinous malice.
The girl squinted at the forest of windy moonlight. Distant flares of creek mist mimed ghouls rampant in the woodlands. "Are more coming?"
She looked frightened, features puzzled apart…
The lamia's attack had set madness dragging its magnetic field across the moonwashed land. A warped headache throb squeezed her eyes as she scanned for the vampires' adamant hunger.
Her tight stare reached me, and her face unclenched to a smile. "Breathe!" She suddenly remembered our moment of shared power|rightness in the lamia's grip, and she hurried to my side.
A smile! In this nightmare! It left me giddy even as my fright still churned from the lamia's attack.
You know, the soul has its own crazy spaciousness. From the Palace of Luck inside each blossom to the evanescent cleft of day and night, down that momentary green gulf of sky where quasars twinkle invisibly from the farthest heaven, the soul is at home between both extremes. But that easy smile at the sight of me – that credulous smile from a teenager with death's stain in her blood … that joy marked an expanse of trust my soul ached to fill.
▬▬Breathe.
I mirrored her smile – I hoped. I still wasn't sure how atrocious I actually appeared and shrank at the memory of Bernie's robust smile corrupted by a goth grin. ▬▬You must be freezing.
I swept a raft of deadwood into the circle and put my arm around the girl to reach the butane lighter in Bernie's jacket.
She snuggled closer, and we built a wobbling fire under the wind. The lighter was there for the spliff also in that pocket, memento of the amorous intentions that had inspired Bernie and me to wander into the Adirondack wilderness last night.
My mind fuddled to think of the eerie events that had since transpired. What infernal intelligence had hoisted us out of our lives and discarded my lover before tossing me back into his body to huddle at a rickety fire with this stranger in my embrace, in Bernie's arms? By what wicked design were we both facing a purgatorial heath of contorted shadows heeling beneath giant trees black as damnation and breaching to greater perdition beyond? What but hell itself?
And where else is the vertex of supernatural evil and human light but in the heart of nature? Look out at the inexorable day. What is it? This rock, that star, the emptiness between. Does the confidence of our dreams lie in this? Then, we are all deceived.
Evil comes to us as reverence and truth shining through our deceptions. Embrace it. Even as I embraced that girl with no name in arms of flesh not my own upon a night with no day ahead – for, I tell you this in all sincerity from a heart gallant with desperate suffering, strife and love are the workings of one design whose absence itself is its worldly presence.
At the zenith, the moon finally shone down upon the dark face of the limestone bluff. Girl and vampire clinging silently, we watched the chalk cliff brighten.
"Look!" A lone figure came and went at forest's edge among parcels of light thrown down by wind thrashing in the treetops. "It's one of them!"
The conspicuous iniquity of the shaman priest had already infested my heart, but I had said nothing to the girl. I had wanted the moonlight on the haunted bluff to last a little longer, meager redemption for my lost moment with Bernie.
I stood. The girl quickly retreated to the center of the singed circle and tossed ash over herself like a fanatic penitent.
▬▬O ruined brother!
That elemental voice crooned with the wind while the slayer trod slowly out of the woods and into the grass and sliding fog a long way off. ▬▬The dream moves on. Illusions cycling endlessly 'twixt being and oblivion. That is your faith, aye?
I made no reply. What was there to say? That thing was coming to kill the girl after dismantling me. Plaintive fear chanted up from my heart, wondering what terrible sorcery possessed the vampire to dare approach me alone. It heard my fear.
▬▬Behold where eyeless rage has delivered you. Madding fear breeds in absquatulated flesh, vile corrupter. You gain nothing with your pernicious rage. Though you slay slayers you will not out-scorn the sun. We are gentlemen of blood.
Deeply inhaling my fear, I stared across misty reaches of grass and rock to the forthcoming figure, that creature gaunt as a stick-man to veer away crows. Moonlight reflecting off the limestone precipice filled its translucent flesh, and bone-shadows of spine and clavicle hovered like a crucifix. The incongruity startled me, a cardiac shiver. My body's vampire animality swelled with fear. Breathe!
The priest of the slayers closed in slowly and spoke my own words in its pneumatic voice: ▬▬Spirit kisses the vampire with acid. Why should this be so?
With jolting clarity, the priest answered himself: ▬▬Spirit is a shoreless sea. Its distances rive mind and flesh. The art of our hunger is fouled before such magnitude.
I understood what it meant. The infinite fractal line of the blood soul disappears in the transcendent among greater infinities.
That would have meant nothing much to me, except Bernie's brain had learned that infinities come in different sizes and there is no biggest one. The infinity of whole numbers, 1,2,3,4,5…∞, known as aleph-0, is smaller than the infinity of real numbers, whole numbers and all the fractions between them, which is aleph-1.
The transcendent participates in the process of infinity, what mathematicians call the aleph sequence, an infinite succession of infinities aleph-0 times aleph-1 – including the infinity of multiplying together every infinity between the infinities, all the way to infinity.
But here's the wild part. The great god Uncertainty owns infinity. Last century, mathematicians proved not that we don't know but that we can never know if any aleph is the next biggest infinity after aleph-0. So, when we raise a big infinity to an infinite power, say aleph-0(aleph-1), uncertainty makes sure we're never sure if that new infinity is merely a fraction, the number of numbers between 0 and 1, or a truly vast number.
The same with the fractal blood soul of vampires. The transcendent, the process of infinity, is something humans experience as an awareness of reality beyond what we can understand: examples include faith, the secret intentions of the unconscious, or the finger-pointing-at-the-moon physics of string theory that identifies higher dimensions in which our universe floats like a mirage in still hot air.
That cognizance of incognizance blurs the fractal blood soul. Better than garlic when it comes to warding off the undead is a head full of transcendence.
▬▬Transcendence. You make content with so scant a word?
The nearing vampire raised knobbed arms to a sky glittering like black snakeskin. ▬▬Houseless heavens! Uttermost incomprehension! Coffin of all conclusions! Transcendence, you say? I say Hypnosis of Forever in Unborn Stillness! You see a word. I see Nothing. You understand God, and God cannot be understood. This does not unseat your mind? Ontological Anarchy!
Under pulse beating stars, the undead shaman rattled its fingerbone necklace. Something nameless glowed inside me. The legendary shores of sleep tilted horizons.
"Hey!" With both fists gripping my shirt, the girl yanked until the buttons popped. "You! Wake up!"
I jarred alert, and there was the vampire, hell-ice mouth over her shoulder, eyes eyeless black in their sockets, watching me indifferent as camera lenses. My arms pulled the girl hard to me, and I spun about.
The slayer's mass pressed against my back, flared jawbone grazing my nape with quivering bane. Words sparked wetly in my left ear yet remote, surpassing deep in the conjectural hollows of my head ▬▬The dream moves on, anatman.
#
Shriek Highway
My truculent shrug threw off the craggy priest. It stood skeletal and still at the seared fringe, mummied frame blue in the moonglow. Spiked jags of teeth, the mandible of its ruinous face, rocked slowly while old evil fixed me in a rivet-hole stare.
The girl flung handfuls of ash at it. It was gone. Was it ever there? Of course. I could feel its curse humming along my bones, squeezing sponges of marrow, depleting me.
"You see it?" she asked with guttural fear.
I pointed to where some scurrilous shining silence floated a few feet away camouflaged among ragged wisps and flying fog, vacant eyes hovering.
She tossed streamers of ash into the looting wind.
Overhead, the carbon haze of stars jarred, and the moon sharply claimed a lower station in the sky. Enamel light dripped through the porous forest. We had somehow jumped forward in time.
The girl whirled about, aghast. In her voice, I heard the crackle of madness, "What's happening?"
No time to explain. There was no time. If there had been, I would have had a lot to say. Not that she would have understood or will you now.
It took Bernie's brain a while to make sense of my vampire ordeal. The world for the undead is different than for the living. In the fractal blood soul, space and time change places. Sort of.
We all know the living can move in only one direction of time, steadily away from the past, constrained in the now, tending always toward a mythic moment never reached. It's like that for the undead – only not with time but space.
Space carries us with it as it expands toward where we know not. That makes the past inaccessible. But we can move sideways among alternate moments and fast forward in any timeline – but only ever as far as the rising sun.
From the girl's pov, I vanished. Poof! In her mind, I'd run off into the night faster than sight. In truth, the shaman priest had snagged me. It got hold of me with my own words: The dream moves on. And my whole body of thought followed across time, forward toward dawn.
What bewitched me was the way the slayer priest bonded to my ideas of emptiness, to not-me, my committed identity with nonidentity. And it did this simply with spellbinding words, noises that held my attention but meant nothing to the vampire so that transcendence did not smudge its intent. The dream moved on. The ancient one moved in – tripped me on infinity's threshold and propelled me across the floor of night to the fiery drop-off.
Sunrise!
I grappled. Plummeting through hours, I had nothing to grab onto but the fractal bloodline. That meant finding my balance in the Here, where the vampire's iron offered purchase.
The shaman had figured me out. I was an anomaly among the undead – the ghost of a twice dead thing possessing a vampire body. The cremated remains of my body had scrubbed the vampire mind in Bernie's brain and installed me instead.
Once the vampire priest understood this, it knew how to deal with me. Exorcised by my own words, I slid helplessly through the dark of time toward dawn. The only way to stop myself was to be a vampire.
So that you understand … I had no choice. To live, I forgot about Bernie and me and not-me, and I became the flexing fractal line of my veins. Into the chalice of my heart, the rush of hours spiraled, tightening to a tourniquet coil of blood hunger, the soul of the undead. The dream had moved on. And I found myself in the feeding place.
With whipcrack finality, surging hours stopped at a solitary moment of a single timeline, an undulant ridgeline with a forest of red-eyed trees.
The girl whirled about, aghast. In her voice, I heard the crackle of madness, "What's happening?" Perplexity congealed to outright fear, and she backed away. "Why are you looking at me like that?"
Why? The beauty of her frailty enraptured me. Her blood smoke unsheathed knives of hunger in my miserable soul.
"Breathe!" She slapped my chest with both palms. "Come on, Bernie! Breathe!"
Bernie's name called down the long, cold road of my surrender. I heard it rebounding in the echo chamber of a higher dimension, in the basilica of space where life chooses and thrives, where once I had lived, half of a fumbling relationship. ▬▬Breathe…
"Don't you scare me again." She punched my shoulder, hard. "Where have you been? It's morning! We have to get the hell out of here!"
The sun under the forest leaked lymphatic tinctures. The eastern sky brightened like a cosmic exhalation of relief. In a few minutes, killing wavelengths promised to disinfect the face of the earth.
▬▬We don't have to go anywhere.
I turned toward the bone-chill and pinpointed the slayer priest in the green air. It skittered akimbo through the broomed grass, an outlandish staccato stomp-dance under the failing stars. It was dancing some cryptic incantation. ▬▬Soon, that thing dies too.
It didn't acknowledge me. As it shimmied, the querulous wind picked up. Somehow, its crazy gyrations were changing the weather, gathering storm force.
"Come on!" The girl hooked my elbow and leaned toward darkness. "The car!" When I didn't budge, she came around and scanned the length of my face. "You serious?"
▬▬I'm no vampire. Bernie and I belong together – but not like this.
I slanted a look at the hideous dancer jangling in the wind like a spindle-puppet. ▬▬In a few minutes you can walk out of here pretty as…
Shrieks of wind cut me off. From out of the purple vault of heaven, tempest gusts plunged, pummeling the grass flat, driving a cloud of chaff and dust into a rolling comber ahead of that skeleton jig. The shaman priest had used the potent mix of night's cold depth and dawn's fire to brew a squall!
Maelstrom force swelled across the field and stampeded into the trees under gunfire of snapping boughs. Lumber screamed and clouds of startled birds flung from the booming forest flew like shrapnel.
The vampire sorcerer skewed about, whirling off the stamped ground, riding a vortex that spun our way.
I sheltered the girl with Bernie's broad back. The blast marched me bent over, the girl under me, faces squashed together in a grimacing tango.
Away went the ash of my twice dead flesh, allotted to drear horizons, pine jungles of mist and night murk.
Silence closed over us. The gale had lifted, leaving the firepit swept to its baked surface.
The acrobatic shaman tumbled into the razed circle and jumped up vomiting noise.
The girl shouted her fright.
Quickly, I sashayed us away, and the thing didn't pursue. It stood victorious on reclaimed earth, chanting primeval hunt songs, rallying the slayers. Hordes of vampires stirred in the ventricles of the forest.
▬▬Run! I tossed the girl in the direction of the car.
She threw me an urgent, aching look.
▬▬The swarm is gathering! I can't protect you. Get out of here. Hurry!
"Come with me!" She hopped impatiently and waved at the slayer priest without looking at it, hopping there skewered on its wailing. Its tailspin dance unfurled noctilucent ribbons in the charcoal air. "He's not stopping us. Come on!"
The way she said 'he' exposed such mortal helplessness before the undead, I couldn't find my mind for a moment. She read in the human muscles of my face the fear – for her. My black hole stare saw her among the undead, and she recognized in my slumped body language her doom, my wretched helplessness to change her fate. ▬▬Let Bernie and me slow them down. Go!
She darted across the gray pasture, Bernie's jacket flopping, running like a girl and not helped much by those heavy boots. She wouldn't make it.
The undead raved through the pencil shadows of the forest, then out into the glassy air of the open field. They coursed like eels in the tasseled grass, and I heard the sizzle of their timeflow curling around the fractal line of possible outcomes that conjuncted with her blood.
I couldn't bear to watch that feeding frenzy and turned away. The vampire shaman, upright now and still, stopped crooning and looked steadily at me beneath a sky filled with cloudy serum. Blood drained out of earth into heaven.
▬▬So now we die. My defiant words went nowhere, refuted brutally by the garrulous wind that carried vampire shrieks of claw and bite!
The shaman priest grinned four billion years of feeding.
I could have throttled that thing! Except I knew he'd jujitsu me through time into the roaring furnace of noon. I gnashed fangs and spit. At least now I'd get to watch him fry too.
Gold seraphim wreathed long-pinioned wings across the stratosphere. Gypsum clouds lit up with citrus hues. The conger eel timeflow of the undead slithered back into the early morning woods and beneath pulsing fog.
The slayer priest remained in place, sham eyes gouged with nothing, soapstone fingers busy as spiders, unwinding its wrap of human leather.
Laser rays of sunlight cut across the forest's notched horizon and ripped fiery gashes in us. I went to my knees blazing with pain, ducking the fatal beams, and genuflecting before the victory howl of the vampire.
Fleshsmoke curled from its bladebones, incising another cicatrix notch in the slayer's masterpiece of coup marks, a garish sun-scar across its back for each rival slain by solar fire. Only dying vampires witnessed the shaman's secret. The flayed skin of a man snapped open to a bodysuit into which the emaciated slayer briskly stepped.
Leather sleeves with gloved fingers received the dowel-thin arms, and the cowl that pulled over the blackened egg of a head covered pike-jaw fangs with an obscene, mocking semblance of a human face.
Shielded by this leather from the lethal sun, the old one cast its shadow over me. ▬▬ O, impenitent beguiler, go to your beloved transcendence – and to oblivion! It leaned to one side and daylight charred through me.
I roasted a scream so loud I didn't hear the car's racing engine or tires tearing across the field until the girl braked screeching to a stop inches away. The fender smacked the vampire priest so forcefully the masked mummer whirled backward to its haunches, leather skin flailing loose.
She popped the trunk from her seat and swung out of the car to help me, scurrying frantically while the enraged vampire tightened its body armor.
I flowed into the trunk's casket darkness with whimpering sobs. Briefly I glimpsed her prosperous smile. She held open Bernie's leather jacket, stained with her blood from the lamia's bite. The decoy had been shredded by the vampires' teeming attack when she had cowered beneath it in the terrorizing moments before sunrise drove off the horribles.
Through the narrowing eyeblink of the slamming trunk, I saw the slayer rising up disheveled, human leather torn from its right arm and corrosive fumes wrinkling into sunlight. It reached for the girl.
I tried to warn her, but I was too weak. Blistered talons sliced apart her jacket's bloody rags. She snapped the trunk shut, catching the loose sleeve of the vampire's bodysuit.
I heard the priest bark furiously, the girl's feet scamper away, car door slam, engine accelerate. The car lurched off, violently stripping the vampire. Its cry carried pain, horror and shrill surprise to a perishing pitch of silence.
Two days later, it's sunset, and I'm driving. The girl's in the passenger seat, those lucky boots up on the dashboard drumming backbeat to a percussive song blaring on the sound system – "Bad Boyfriend."
Cancer's gone. I can smell her healthy blood. Time to refill those coolers soon. Time for a lot of unexpected things. Even twice dead things.
A bucket of my combusted bones rides in the trunk, retrieved last night from the county morgue when everyone was asleep and the undead stalked the land.
Where are we headed? Soon as we pay a surprise visit to the girl's distressed parents, probably to a town near you. Bernie will be liquidating Go Yoga! & Wok Like This! and those assets will finance a long road trip through the night.
Plans deepen and complexify under the incandescent sky on Shriek Highway. After an extensive vampire killing tour, there should be plenty left over for a small organic bakery-ashram, open all night, offering exotic fare, like pomegranate pâte feuilletée for the living and elaborate gâteaux laced with the ash of twice dead things that I will individually hand feed to the neighborhood undead.
The girl even hit on a splendid name, something I think captures human synergy and confidence, precisely the qualities we'll need in our night shelter slash pastry shop: The Peace of Cake.
▬▬Originally published in Twice Dead Things, Elder Signs Press, 2006