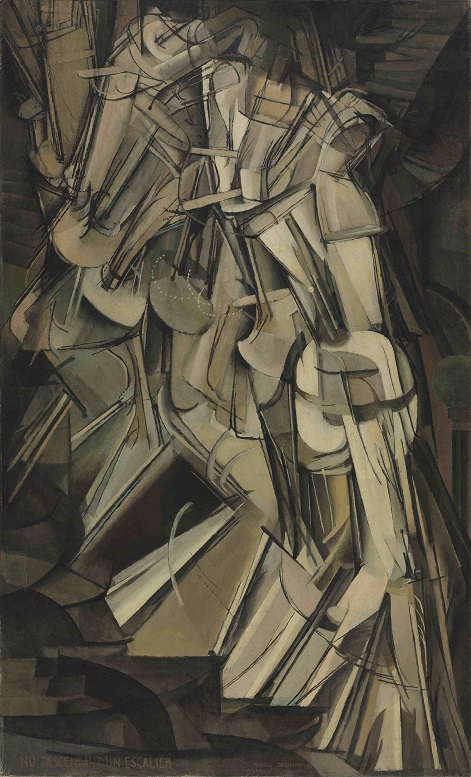 Arguably the Mona Lisa of the 20th Century, Marcel Duchamp's Nude Descending a Staircase No. 2 portrays the Soul of the World as She looked a hundred years ago: relativity's multiple perspectives coming in for a landing in 1913, just as the century began intensifying our violence toward each other and our sheltering world.
Is there a portrait of the World Soul for our digital age?
Perhaps. But first: What is the world? What is the soul?
Most serious empiricists think that the world in the 21st Century is the wave function. The wave function converts into probabilities the outcomes of any measurements an observer carries out with it. Quantum mechanics accepts the wave function as a feature of external, objective reality.
QBism says that the wave function doesn't describe the world at all but the observer. It employs the observer's subjective assessments about potential outcomes as probabilities. The actual results simply update the observer's suppositions. It's all very intimate, describing personal awareness as the world.
Then, does it make sense that, if the outer world is the subjective mind, we meet our most soulful interiority outside, with the physical body? That's a question long on secrecy, because the body is almost four billion years old and has never died. What does it know of the many evolutionary forms it has experienced since it began as microbial life in the primordial ocean?
One heartbeat at a time, the body keeps its four-billion-year-old secrets, becomes unreal in sleep, breathes at the thin edge of chemistry and biology, digests many deaths into one life, and casts shadows that touch the world like Duchamp's Nude, descending from a higher dimension into a parable of reality.